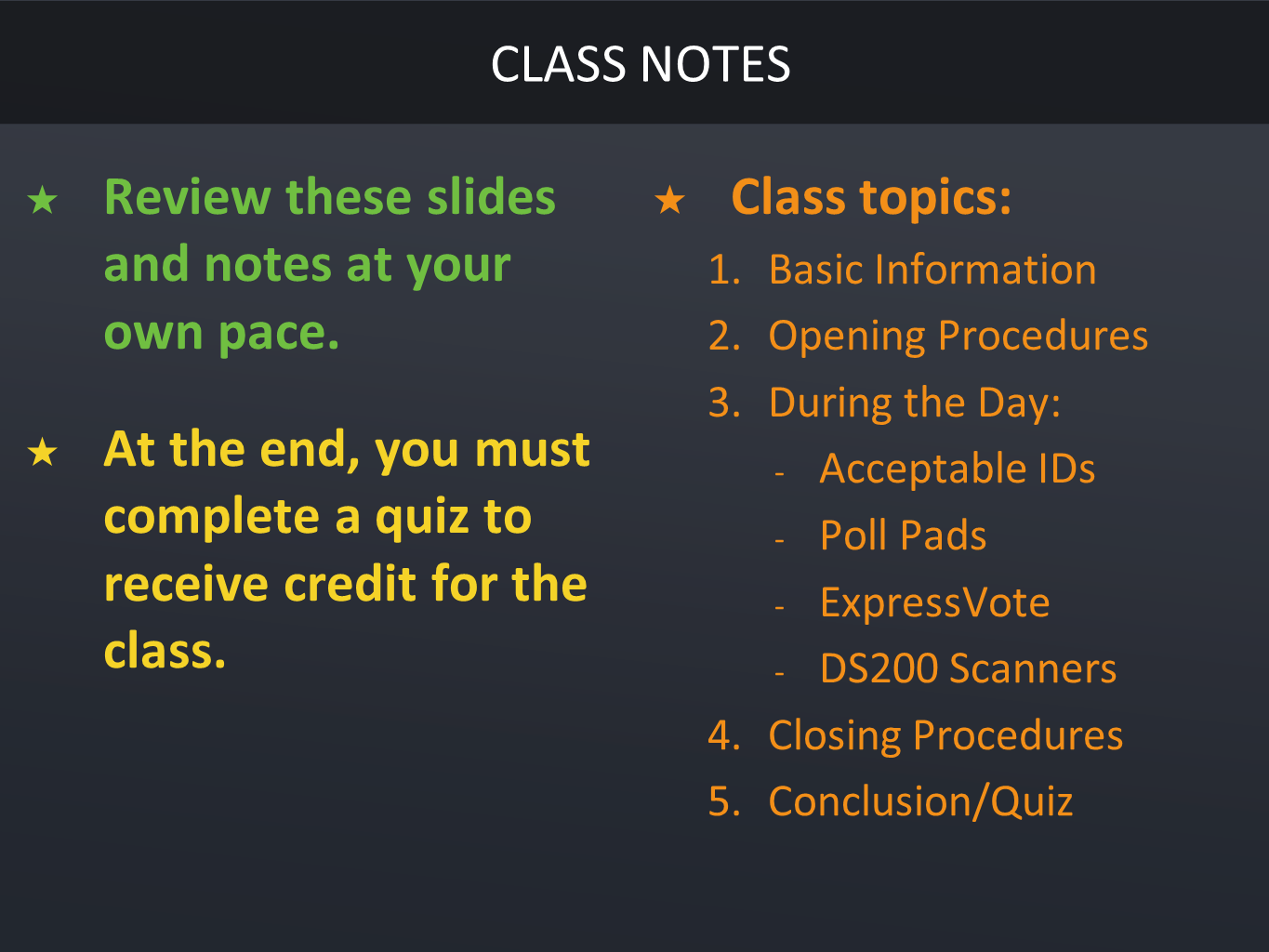 Class Notes
Review all information in these slides and notes at your own pace. You can click the 'pause' button anytime; there is also a written transcription below each slide. When you're done, you can also view all slides and text on one page by clicking the "Slide Summary" link in the top right.
We will go over all information you need to know for any election, including basic information for all election officers, procedures for opening the polls on election day, acceptable IDs, how to use the Poll Pads to check in voters, how to use the ExpressVote to mark a ballot, how to use the DS200 scanner to cast ballots, and procedures for closing the polls on election day.
At the end, you must complete a quiz to receive credit for this class.