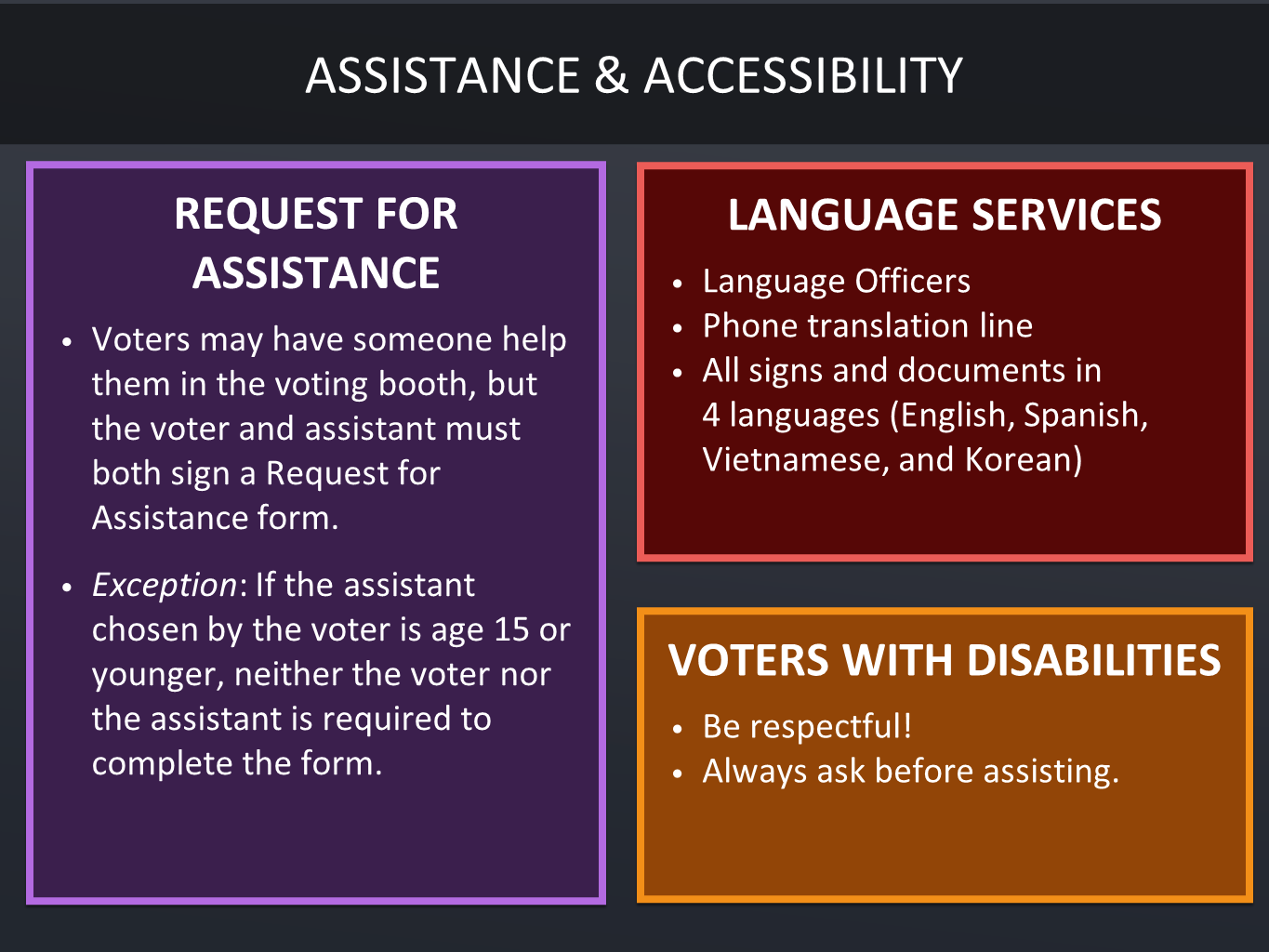 Assistance & Accessibility
REQUEST FOR ASSISTANCE: If a voter needs help in the voting booth, there is a procedure in place that the Chief handles. The voter selects an assistant and both must sign the Request for Assistance form. The assistant can be a family member or friend with them. The assistant can also be an election officer such as you! Note that if the assistant is 15 or younger, no form is required.
LANGUAGE SERVICES: If voters need help in another language, we offer multiple services. For example, many precincts are assigned Language Officers, who have been assessed for their language skills and can help translate (if a Language Officer assists a voter in the voting booth, they would complete a Request for Assistance form). There is also a phone translation service for more than 100 languages. All signs and documents are also translated into 4 languages: English, Spanish, Vietnamese, and Korean.
VOTERS WITH DISABILITIES: If a voter appears to have a disability, be respectful and always ask before assisting them. If a voter has limited vision or limited motor skills, you can inform them they can use the ExpressVote to mark their ballot.