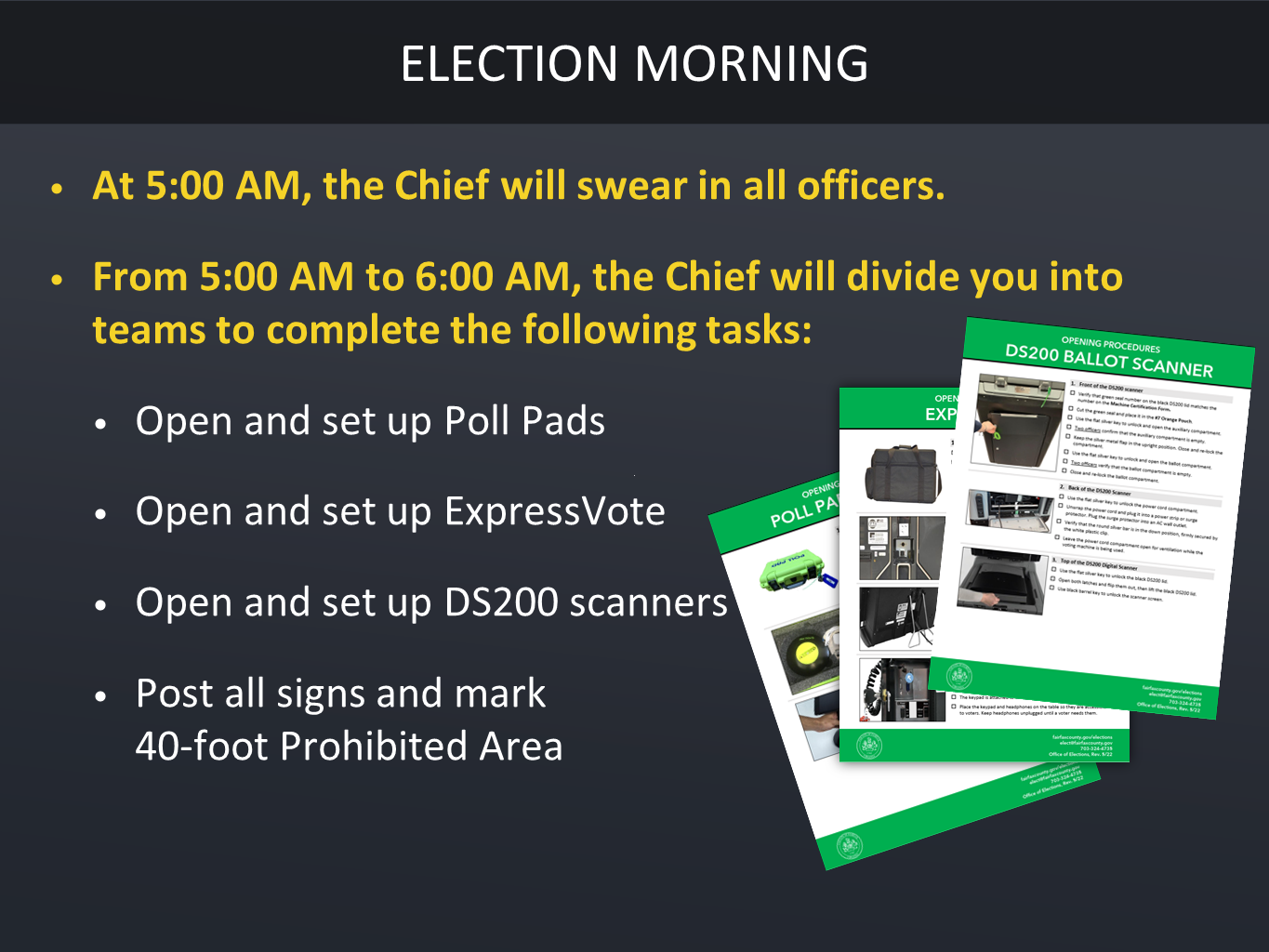 Election Morning
At 5:00 AM, the Chief will swear in all officers. Then, the Chief will divide you into teams to complete the following tasks before 6:00 AM, when polls open:
Open and set up the Poll Pads, the electronic poll books used to check-in voters
Open and set up the ExpressVote, the ballot marking device
Open and set up the DS200 scanners, which count and scan votes
Post all signs, inside and outside, and mark the 40-foot Prohibited Area.
Don't worry, you don't have to memorize anything! The Chief will have guides with instructions for setting up and closing the Poll Pads, ExpressVote, and DS200 scanners.